Product Description
Hongze Stainless Steel Wire Rope supplies various structures of Stainless Wire Rope,but most popular construction is 1*19,7*7 and 7*19.The more wires per strand the more flexible the wire will be.

The 1*19 strand is our most rigid and a very popular stainless steel construction.Its lack of flexibility means it has an excellent breaking load and low stretch characteristics.This together with its aesthetic appeal,makes it a favourite for marine,structural and architectural,decorative and balustrade applications.

7*7 wire rope is more flexible than 1*19 but more rigid than 7*19.It is often used where 1*19 lacks enough flexibility for an application or where7*19's waker breaking load is too low for an application.
Detailed Images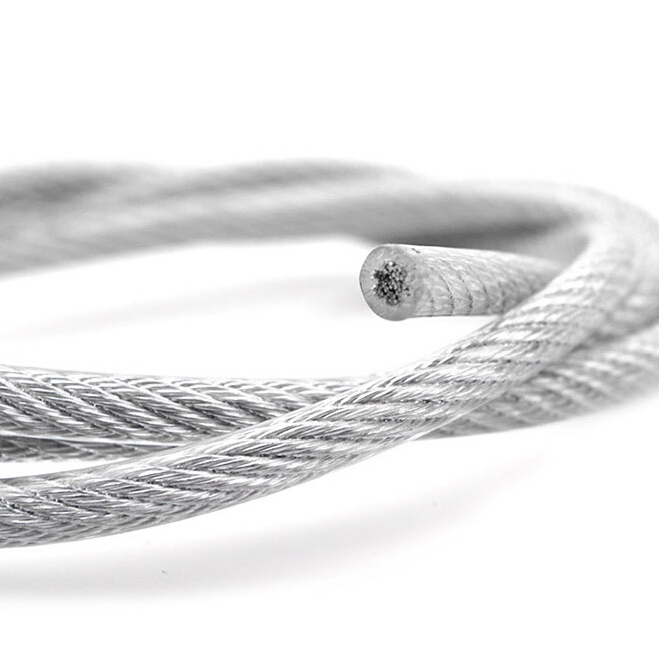 Our factory
Stablished in 1994,Jiangsu Hongze Stainless Steel Wire Rope Co.,Ltd is one of the largest stainless steel wire rope manufacturers in China,we can produce different types of SS Wire Rope according to different standard such as DIN,ASTM,.ect.We stock from 0.2mm up to 30mm in various constructions such as 1*7,7*7,1*19,7*19,ect,with both Fiber core and steel core.
The normal grade is AISI304,AISI316.All material is certified and has full traceability in line with our ISO9001 procedures.Our annual production of the SS wire rope is about 6000Tons.
Need help picking the right wire rope?
Hailey Liang (International Sales Representative)
Jiangsu Hongze Stainless Steel Wire Rope Co.,Ltd
Mobile: +86 15755165826 Skype: Hailey Liang 777
Wechat: princess-8931846 WhatsApp: +86 15755165826
Web: www.htrope.com
Email: hailey at htrope.com